I'll never hear every song, obviously, but I have heard a lot. Out of thousands and thousands these are my favorite 100 and some honorable mentions:
Songs That Have Moved Out of The Top 100 Since I Started This List:
Somewhere North – Caedmon's Call
Being that I'm a Christian, Derek Webb's departure from the faith breaks my heart. However, it does nothing to diminish my enjoyment of his voice and song-writing.
Top 100:
100. Love Songs From Fascist Italy – No Devotion
Beautiful guitars and melodies from members of Thursday and Lostprophets.
99. I Can Make You Feel Young Again – Copeland
I love the line, "A billion stars and here we are, the same bit of dirt holding our weight."
98. Parts In Different Places – Moving Mountains
One of the saddest things in the music industry to me is that a band as incredible as Moving Mountains had to call it quits so they could get "real jobs" to earn a living. Support the music you love.
97. A Million Parachutes – Sixpence None The Richer
"I'll put on some records and wait for the light" is basically my whole vibe.
96. Fade Into You – Mazzy Star
One of the most romantic songs ever recorded.
95. Symbiotic – Living Sacrifice
Brilliant guitar and drumming and a little hookier than a lot of their stuff.
94. Caution – SONS
What happened to this band? Beautiful and unique song.
93. Zion – My Epic
Behold is one of my favorite albums of all-time. I actually surprised myself that only one song from the album made the cut.
92. Southtown – P.O.D.
I was a huge fan of nu-metal from around 1999-2003, but most it just hasn't aged well. I can't say that for "Southtown". It's so lyrically bombastic and rapid fire with a great roof. A perfect companion to the eyebrow piercing I used to have.
91. Denial – I Break Horses
The synth and the beats.
90. Project – Canopy Climbers
Canopy Climbers are another band that disappeared way too soon. I considered them like the younger brother to Paper Route.
89. Hide – Deserta
Beautiful, hazy atmosphere going on in this song.
88. Feel It All Around – Washed Out
I'm not typically a fan of lo-fi music, but the best song of the chillwave movement won me over big time.
87. Stare At The Sun – Thrice
Lyrically, this song basically sums up my early 20s in terms of thinking through my faith (AKA deconstructing).
86. Kiss Me – Cannons
Not the Sixpence song.
85. The Spy Hunter – Project 86
I (do not) NEED (anymore) TRUTH(less heroes, truthless heroes).
84. Forms and Shapes – Falling Up
Ya, there's gonna be a lot of Falling Up here, but I can't help it and I'm sure you expect it.
83. Third Engine – Saves The Day
Pop-punk doesn't get better than this to me.
82. Hope of Glory – Young Oceans
My favorite worship band, by far.
81. Anything – Mae
I considered The Everglow my all-time favorite album from 2005-2013.
80. All These Years – Sawyer Brown
The lone country song on the list, despite this genre being played all the time when I was growing up. I still really enjoy a lot of it, but most of it just doesn't compete with my later genres of choice.
This song is actually very similar to the story of my own mom and dad, so it really tugs at heart, as the very best country songs do.
79. The Party's Over – Talk Talk
These guys are better known for being post-rock pioneers, but their synth-pop work was also brilliant. Their most-beloved track is probably the fantastic "It's My Life", but the title track to their debut album is my favorite.
78. The Monolith – The Daysleepers
So friggin' relaxing and beautiful.
77. Wrongtime – Starflyer 59
I can't quite tell if this is a song about death or simply missing someone, but I love how the lyrics talk of "something stopped, and I missed it" and "like something moved, and I missed it". This is exactly how I feel about people who I used to be close to, but are no longer due to the passage of time and change in responsibilities. It feels like parts of these people are still with me, but just not exactly where my life is got used to them being.
76. The Red – Chevelle
A brilliant hard rock track with a great chorus.
75. Help Me When You're Gone – Starflyer 59
My favorite song from what might be my favorite Starflyer album, "Help me…" is a soothing, chill slice of dream pop. My dream Starflyer 59 albums would consist of nothing but songs similar to this and "All The Time".
74. Tether – Chvrches
Best synth breakdown award goes to Chvrches.
73. So Into You – Tamia
This song makes me want to go to skating rink.
72. Lovesong – The Cure
The biggest single from one of the best albums of all-time, Disintegration.
71. Black – Pearl Jam
Grunge hasn't aged well to my ears, but "Black" is simply one of the best sad love songs ever.
70. Hard To Get (Demo) – Rich Mullins
Recorded just before Rich Mullins passed away.
69. The Chauffeur – Duran Duran
The oldest song on the list is a synth-pop classic.
68. Drowned In Living Waters – Valleyheart
A tender and vulnerable song about trying to not lose your faith.
67. Too Little Too Late – JoJo
Yeah, sorry not sorry. Incredible vocalist. Great melody. Best ad-libs.
66. The Host – The Gloomcatcher
The solo project of Falling Up's Jessy Ribordy is worth just as much attention as his former band.
65. Sanctuary – Chris Rodriguez
I love the atmospheric, new age feel of this song. Michelle Tumes' background vocals are the icing on the cake.
64. Shoreline – Deas Vail
I never really liked piano-driven songs, which should tell you just how great this one is.
63. In Sylvan Land – Holden Days
Imagine the most pure form of beauty you know. This should soundtrack it.
62. Rock of Ages – Ascend The Hill
Lyrically one of the greatest songs of all-time. Ascend The Hill's rendition is the best one I know of.
61. Making My Way Back – Gemma Hayes
One of my favorite voices singing one of my favorite songs.
60. Steve McQueen – M83
"Midnight City" was the hit, but "Steve McQueen" is the best M83 bop, in my opinion.
59. Polaris – Jimmy Eat World
"I feel that when I'm old I'll look at you and know The world was beautiful"
58. Turnpike Divides – Thursday
This track starts out fast and heavy, but by the end it's one of the most beautiful things I've ever heard.
57. Supreme – Postiljonen
Just a great synth-pop single.
56. Ode We Will Bury Ourselves – Moving Mountains
The most epic emo song.
55. You Kill Me – Paper Route
A heartbreaking song with absolutely killer music.
54. Never Meant – American Football
THE emo classic.
53. Sleepwalking – Blindside
Christian Lindskog's voice is so impressive and I'm not sure he shows it off better in any other song.
52. When I'm Thinking About You – The Sundays
Harriet. Wheeler. That's all.
51. New Year's Project – Further Seems Forever
Is it any wonder Chris Carrabba would go on to become the face of emo? Just listen to that voice.
50. Beneath It All – Life In Your Way
The best hardcore song.
49. Mscron – Falling Up
I was tempted to put the whole Your Sparkling Death Cometh album on the list because it's just that good.
48. Death To Traitors – Beloved
This is my "feel good jam".
47. 6th Avenue Heartache – The Wallflowers
I was out "soul winning" when I was a child and one of the apartments in the complex we were at was blasting this song and I fell in love.
46. The Dream Club Murders – Dead Poetic
Almost every song on the New Medicines album was my favorite at some point or another, but it's been this one for the last several years, so maybe I've finally made up my mind.
45. Light Up Ahead – Further Seems Forever
An anthem for when I'm feeling down from a singer that I know could relate.
44. Tea and Sympathy – Jars of Clay
It's hard for me to not view this song as the soundtrack to a broken heart. I was experiencing heartbreak of different kinds in 1998 when Jars of Clay released Much Afraid. Aside from dealing with typical teenage drama, my parents were getting divorced. I found a little solace in a song that pleaded for someone to not throw away the special thing that they had together. It's a bit perplexing that I'm still able to gain such enjoyment from a song that accompanied such a difficult time in my life. I guess that just speaks to what an incredible track "Tea and Sympathy" is.
43. Hold Me Jesus – Rich Mullins
I sing this song when I'm scared and I expect I always will.
42. The Woodworker – Falling Up
"you told me to search for you there in the Mystery"
41. Arise My Love – Newsong
A CCM power anthem. I jam this every Easter.
40. Blessed By Your Own Ghost – Elliott
My mom found this False Cathedrals CD at a yard sale in our neighborhood for 50 cents. It didn't even have the artwork, just the gold CD. I had just started getting into Jimmy Eat World and the like, so this ended up in my hands at just the right time. The best .50 my mom ever spent on me.
39. Circadian – Falling Up
If I were going to introduce someone to Falling Up, this is the song I'd likely play.
38. High As Heaven – Medical Morning
Medical Morning takes elements of emo, dream pop, atmospheric rock, and shoegaze and melds them together beautifully here.
37. Where The Ocean Is – Shadow Shadow
Shadow Shadow is the solo project from the singer of Logh. Nothing new has come from this project in almost ten years, so sadly, it's looking like this band was another one and done.
36. Inevitable – Anberlin
My wife and I have "Inevitable" inscribed on the inside of our wedding bands because of this song.
35. To the Moon and Back – Savage Garden
A pop hit from outer space.
34. The Quiet Things That No One Ever Knows – Brand New
The song that made me fall in love with emo.
33. Riviera – Shadow Shadow
"We would fall
But not in love"
32. The Widow – As Cities Burn
Might just be the saddest song I know. "My God, what a world you love" is my cry a lot these days.
31. Where Two Bodies Lie – Moving Mountains
The bridge in this song blows me away. Post-hardcore perfection.
30. Better Country – Benjamin Daniel
Such a beautiful and epic folk-pop song.
29. Aliens – Luna Halo
As a kid firmly entrenched in the Christian Culture bubble, Shimmer was my OK Computer.
28. A Melody, The Memory – Mae
A song about music bringing back the memories of a faded love, and hoping that these memories spark new love.
27. Transatlanticism – Death Cab For Cutie
Just gorgeous. Lyrically, musically…everything.
26. Atonement – Anberlin
Anberlin has lots of great songs, but frequency of them had slowed a bit by the time Lowborn came out, so not only was I surprised to get my second-favorite Anberlin song on that album, but I was even more surprised that it would come in the form of a synth-pop song,
25. Prillicians – Falling Up
Falling Up has the most songs on this list. If you're familiar with me at all, you're not surprised.
24. I'm Still In Love With You – New Edition
An absolutely perfect 90s R&B slow jam.
23. This Dark Universe – The Daysleepers
This sounds like the most peaceful thing in the world. I want to live inside this song.
22. Fourth of July – Sufjan Stevens
"We're all gonna die"
21. The Day You Fell Apart – The New Frontiers
Really sad that these guys put out one great album and then bailed. Forever grateful that they were able to release this song in their brief time together.
A WORD ABOUT THE TOP 20:
These are my children and they're perfect and I will tolerate no slander. Honestly, the order on these 20 would probably change every day.
20. The Everglow – Mae
You know that cute thing where couples decide to have "our song"? Well, this is me and my wife's.
19. Lie In The Sound – Trespassers William
Take "Fade Into You" (#96) and make it even more melodramatic. Yeah, it's that good.
18. Control – MuteMath
I honestly thought MuteMath were gonna be the next U2 when I heard this. It's massive and gorgeous.
17. Wings – Hearts
Great vocals. Great guitar. Great melody.
16. Wild Horses – The Sundays
I was raised on Southern Gospel and Country music, as many children who grew up in Baptist churches in Kentucky probably were. Rock music didn't really catch my attention until I was 13 years old, and classic rock was pretty foreign to me until years later. But before I get to that, let me tell you about Super Bowl XXIV in 1995. It was the Chargers and the 49ers. I have no recollection of anything that happened in the game, nor did I even know that this was the specific Super Bowl that would feature one of the greatest songs I've ever heard, until the internet search I recently did.
For years I would occasionally remember a commercial with horses running through the snow and the sound of an ethereal voice singing a beautiful melody with the line "couldn't drag me away". Over time I forgot how the song sounded, and I apparently never thought to try to find it on the internet once I had it easily available a few years later. I did happen to remember that the commercial was played during a football game, which it turns out was Super Bowl XXIX.
Fast forward to 2009 when I'm listening to a Rolling Stones compilation and I hear a very familiar lyric, "Wild horses couldn't drag me away". 'That's It!', I thought. Finally a mystery that I had forgotten existed was nearly solved. Now, I just had to find out who had covered this song. I clicked on a version by The Sundays, from their album called Blind. I heard the beautiful voice singing the first verse and it sounded promising, then that chorus hit and I knew I had found the song that had eluded me for over a decade. There was that incredible voice singing "Wild horses couldn't drag me away". It was like I was instantly taken back in time to when I recorded football games on VHS and watched them many times over. Mildly dramatic story aside, this is just a ridiculously beautiful song.
15. If There Is A Chance – The Cardigans
A bonus track on the best Cardigans album, I cannot fathom why the band didn't think it fit as an actual track on Long Gone Before Daylight. It's a stunningly heartbreaking song about love lost.
14. This Letter – Lucerin Blue
An epic song about a long distance relationship. The bridge slays me, when the orchestral instrumentation and spanish guitar take front and center, and then with a killer drum fill it breaks back into the hard rock/post-hardcore sound.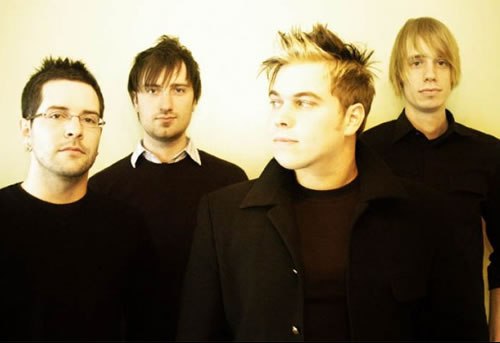 13. With You – Monica
This album cut from Miss Thang sounds like 90's slow jam R&B mixed with late 2000's chillwave. It sounds so obviously retro, that it almost comes across as futuristic. If you've been following this list, it's no secret to you that 90's R&B holds a special place in my heart, but this song is a perfect time capsule that sums up everything I love about the genre. The contemporary R&B movement is attempting to bring this sort of overly chill, yet beat-driven niche back, but I've yet to hear anything that rivals "With You".
12. 23 – Jimmy Eat World
I was listening to this song when I decided to pursue a relationship with the woman who would become my wife, but that has little to do with the placement of this song, as it's difficult to argue against it being one of the very best of the decade in its genre.
11. Sorry – Five O'Clock People
It was sometime in 1999 and my cousin had just witnessed a band called Five O'clock People perform live at a local bookstore. I opted to attended a church lock-in with my then-girlfriend instead of going with him. Had I known that I would've been able to witness this incredible song live, and that my relationship with that girl would've lasted a measly three months, I wouldn't hold any regret for my decision making on that night. My cousin probably had no idea what would be sparked in me when he brought me an autographed copy of their CD sampler that he picked up at the show. It featured three songs from their album called The Nothing Venture. Track 2 on that CD was "Sorry". From the first time I heard it, I was absolutely blown away. The beautful sound of the instruments, the deep melancholy feel, the poetic, yet relatable lyrics. These are all things that excite me in new music to this day. This is the first song I ever remember thinking, 'I can't listen to this song as much as I want to, because I love it too much to cause myself to get tired of it'.
THIS SONG IS NOT ON SPOTIFY, CHECK IT OUT HERE: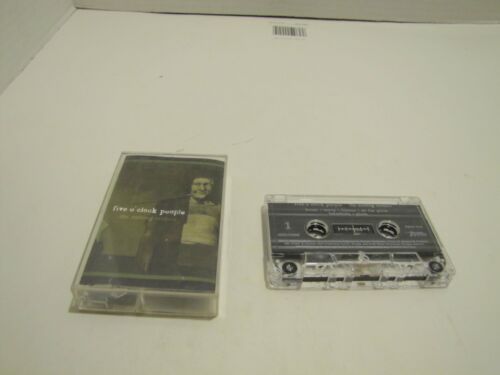 10. The Wonder – Falling Up
My favorite song from favorite album (also the album most represented on this list), Your Sparkling Death Cometh.
9. Just an Interlude in Your Life – Klimt 1918
I don't know enough about guitar pedals and whatnot to understand how they got their guitars to sound so immaculate, but my goodness, it's gorgeous. And I'm pretty sure that drum beat could make walls falls to the ground.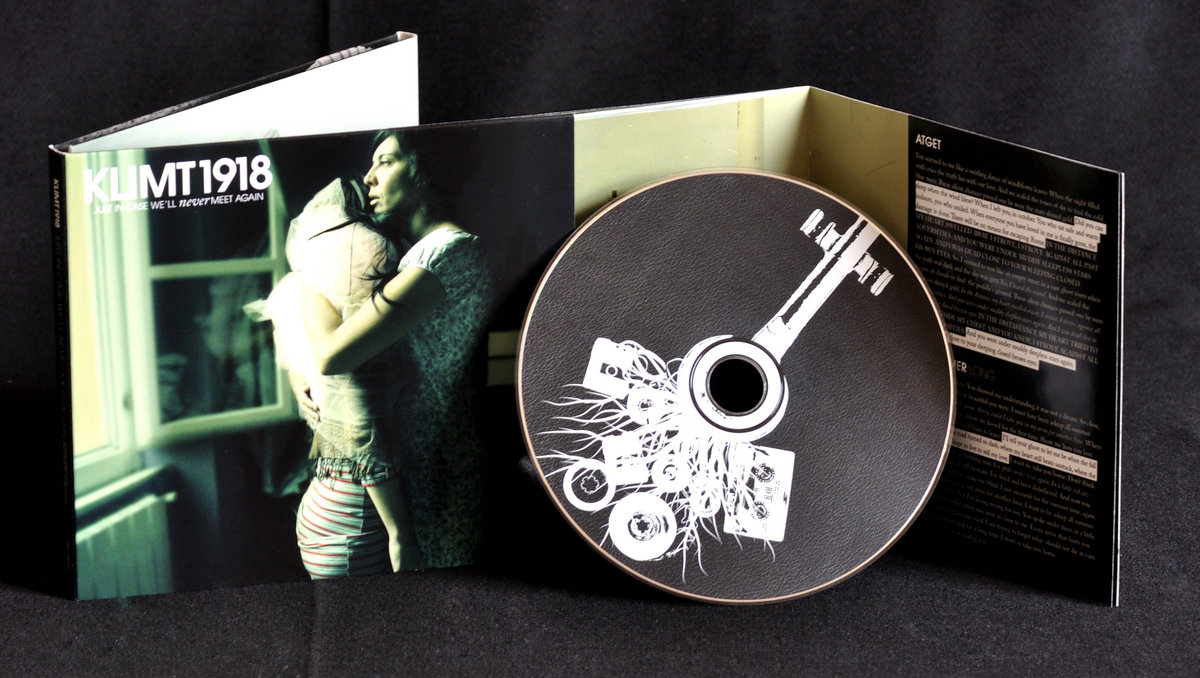 8. (*Fin) – Anberlin
At a time when the word "epic" was thrown around about every little thing, Anberlin was there to show us something truly worthy of the word. This song is a journey of ups and downs and quiet and loud. I got the biggest chills I've ever had when I heard this song for the first time. It's just stunning.
7. Flowers and Fireworks – All The Day Holiday
This song came out a time when I was very confused about the Christianity I had grown up with and I was trying to figure out what I believed and why. "Deconstruction", as it's now known, wasn't really a popular thing then, and I don't know that I deconstructed to the extremes of many young people these days, but regardless, this song was the soundtrack of the hope I had in Christ and that it would all work out.
6. All Who Hear – Young Oceans
A gorgeous reminder that Jesus came and that He's coming again.
5. Atlantis – Postiljonen
This is the sound of driving along the beach at sundown, wind blowing through your hair and not a care in the world.
4. Always Only For Me – Moving Mountains
Beautiful, atmospheric post-hardcore. Just the way I like it.
3. Eileen's Song – Burlap To Cashmere
I purchased the album Anybody Out There?while I was in Washington D.C. on a 10th grade class trip. I don't specifically remember what I thought about "Eileen's Song" the first time I listened, but I know that at some point it began to impact me in a big way. I particularly remember using the "roses in your eyes" line in one of my own writings when I was I young man. Yes, I was lacking in originality, but the point is that I was so impacted by the words that I literally wished I had written them. This is more than just a song with inspiring lyrics about two people trying to make it in this crazy world, though. The atmosphere that the keys set at the very beginning of this song is breathtaking. The guitar solo two and a half minutes in is one of my favorite guitar parts in all of music. Honestly, everything about this song is perfect to me.
2. Yours – Now Now
Something about this song reminds me of the 90s R&B slow jams that I love, but it's combined with the synth-pop and dream pop which I also adore. This is the definition of a perfect pop song to me.
1. Finn Hatches A Plan – Falling Up
This song has bits of so many of my favorite music genres: Atmospheric Rock, Space Rock, Post-Hardcore, Emo, Synth-Pop.
Stream 'em:
https://open.spotify.com/playlist/4WRxHyOBhjmg6ieFPkI4Q9?si=e79ed9ee4c8e4cf4&pt=31c4c40ab578fc64f81212e7c5126528
Songs not on Spotify:
"Sorry" https://youtu.be/eWhYWmGZlpQ
"The Host" https://gloomcatcher.bandcamp.com/track/the-host
Honorable Mentions:
All The Day Holiday – Greener
Anberlin – Paperthin Hymn
Ascend The Hill – Oh Love That Will Not Let Me Go
Athletics – It's Night, It's Enough
Attalus – Message In A Bottle
Audio Adrenaline – Some Kind of Zombie
BBMak – Out of My Heart
Becoming The Archetype – Elegy
Beloved – Failure On My Lips
Bejamin Daniel – Stormbound (Only Way Out)
Benjamin Daniel – God In The Flesh
Benjamin Daniel – Newhall Song
Blindside – About A Burning Fire
Blindside – When I Remember
Boyz II Men – End of The Road
Cannons – Baby
Cannons – Talk Talk
Chvrches – Down Side of Me
Chvrches – My Enemy
Copeland – Sleep (Premix-Demo)
The Cure – Fascination Street
The Cure – Just Like Heaven
The Daysleepers – The Secret Place
Dead Poetic – Molotov
Dead Poetic – Paralytic
Deas Vail – This Place Is Painted Red
Deserta – Black Aura
Duran Duran – Come Undone
Elliott – Shallow Like Your Breath
Elliott – Song In The Air
Falling Up – The Dark Side of Indoor Track Meets
Falling Up – In The Woodshop
Falling Up – Streams of Woe At Acheron
Falling Up – The Contract
Falling Up – Blue Ruins
Falling Up – Blue Ghost
Falling Up – Diamnds
Falling Up – The Light Beam Rider
Falling Up – Oceans
Falling Up – Vates
Falling Up – Slow Waves
Falling Up – Darkspeed
Fono – Alcatraz
The Gloomcatcher – Marina
Gold Fields – Treehouse
Holden Days – Morning Moon
Jagged Edge – I Gotta Be
Jars of Clay – Pennsylvania
Jars of Clay – Crazy Times
Jars of Clay – Frail
Jimmy Eat World – Sweetness
Johnny Cash – Hurt
Kari Jobe – Oh The Power
Lifehouse – Only One
Logh – Thieves In The Palace
Luna Halo – Humble Thyself
Mae – The Sun and The Moon
Medical Morning – Make Me
Michael W. Smith – I Know Your Name
Mindy White – These Wings Are Useless
Monica – Street Symphony
Monica – Why I Love You So Much
Moving Mountains – Sol Solis
Moving Mountains – Tired Tiger
My Epic – Arise
My Epic – Lament
My Epic – Arrive
Nada Surf – Blizzard of '77
Nada Surf – Fruit Fly
Nada Surf – Killian's Red
Nada Surf – Paper Boats
No Devotion –
No Doubt – Don't Speak
Oasis – Don't Go Away
Paper Route – Chariots
Pink Floyd – Comfortbaly Numb (Live From Pulse)
Postiljonen – Help
Project 86 – Stein's Theme
Project 86 – Breakneck Speed
Real Life – Send Me an Angel
Rich Mullins – Love That Knows No Bounds
The River Empires – Our Neighbor, The Earth
Shadow Shadow – Sunset Bending
SONS – Ghosts
Spoken – A Breath In The Fog
Starflyer 59 – M23
Starflyer 59 – All The Time
Starflyer 59 – Give Up The War
Stavesacre – Keep Waiting
Steven Delopoulos – Jungle Trail
Still Remains – I Can Revive Him With My Own Two Hands
'Til Tuesday – "J" For Jules
Tongue & Pen – Rescue
Valleyheart – Heaven & Hell
Weaver At The Loom – We re Wild Animal (We Always Were)
Weaver At The Loom – Simple Rules (For Life In Hiding)
Young Oceans – Into The Light
Young Oceans – Light Of Your Love
Young Oceans – I Will Be Still
Young Oceans – Lord of All
4Him – A Man You Would Write About
4Him – The King and I
Playlist of my top 100 plus honorable mentions:
https://open.spotify.com/playlist/0delixwzk08Y67Il9SyFob?si=a7f82d378a2647d5&pt=a9ef346b1416e46b1691971a1849078b
My Friends Re-Rank My Top 20:
Thanks to Scott Fryberger, John Amos, Theo Rohe, Phil Stasyszen, Josh Balogh, and Richard Matthews for participating in this. I hope it was as fun for them as it was for me. They each gave my top 20 songs a rating from 1-10 based on how much they enjoyed the songs. Here's how they re-ranked them with the total score out 60:
20. With You – Monica (26)
19. Wild Horses – The Sundays (34)
18. "Lie In The Sound" – Trespassers William (36)
17. "If There Is A Chance" – The Cardigans (39.5)
16. "This Letter" – Lucerin Blue (41.5)
15. "Wings" – Hearts (42.5)
14. "Just An Interlude In Your Life" – Klimt 1918 (43.5)
13. "Atlantis" – Postiljonen (44)
12. "Always Only For Me" – Moving Mountains (45.5)
11. "Sorry" – Five O'Clock People (46)
10. "All Who Hear" – Young Oceans (47)
9. "Flowers and Fireworks" – All The Day Holiday (47)
8. "Eileen's Song" – Burlap To Cashmere (48)
7. "Yours" – Now Now (48.5)
6. "Control" – MuteMath (51.5)
5. "The Wonder" – Falling Up (52.5)
4. "Finn Hatches A Plan" – Falling Up (53)
3. "(Fin*)" – Anberlin (54)
2. "23" – Jimmy Eat World (54.5)
1. "The Everglow" – Mae (57)